Cataracts Treatment from an Ophthalmologist in Gulfport
As we age, our eye health changes and can lead to serious eye diseases. One of the most prevalent and devastating eye diseases is cataracts. It's estimated that over 24.4 million adults over the age of 40 in the United States have cataracts. For older adults, it can be difficult to diagnose cataracts and get proper treatment without the help of a trained ophthalmology specialist.
At Benefield Eye Care, our ophthalmologist in Gulfport, MS is here to help you recover from your cataracts, offer the best treatment possible, and get you seeing clearly today. Because cataracts can lead to total vision loss, it's important that we get you the help you need as soon as possible! If you're looking for an eye doctor near me to find relief, read below to see how we can help you recover from cataracts.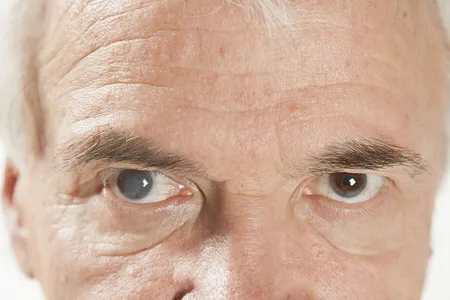 What Are Cataracts?
Cataracts are a type of eye disease that usually occurs with older age. However, it is possible for younger adults to be affected by cataracts. This is a condition caused by the breakdown of proteins in the eye, which causes a cloudy gray or bluish layer to form over the eye.
As this layer forms, a person's vision begins to get slowly and slowly worsen. Over time, cataracts can lead to vision loss. Fortunately, there are many ways to prevent vision loss and even reverse cataracts completely with the help of an optometry specialist.
How Does an Eye Doctor Treat Cataracts?
Your eye doctor will conduct an eye exam to determine if your symptoms of blurry vision, cloudy layer over the lens, and cloudy vision are due to cataracts. If they find that it is due to cataracts, a good option will be cataract surgery.
While some people might not need cataract surgery and can manage their symptoms without it, your optometrist might suggest surgery if your vision is beginning to grow worse. Surgery is the best treatment option for the permanent removal of your cataract film layer.
Your optometrist will go over options with you for your cataract treatment.
Find the Best Eye Disease Treatment at Benefield Eye Care
At Benefield Eye Care in Gulfport, MS, we'll give you the best treatment options, post-operative, and follow-up care for your cataracts or cataract surgery! Call us today at (228) 328-0972 to schedule an eye exam and get started on the road to better vision.