Optical - Glasses and Contacts
Conveniently located within our clinic, our optical department has an extensive selection of the newest eyewear for today's market. Our goal is to always offer a wide variety of frames & sunglasses for all of our gulf coast patrons; therefore, our inventory is thoughtfully selected by our experienced resident Opticians.
A great taste for variety and style, our goal is to give you the options necessary to create any look you'd like with your eye wear. From our latest hip designer frames to our popular Silhouette series, your eyewear says a lot about who you are. Come see us today and find the look that makes you feel good about yourself.


Be bold or be subtle. Be you. Your eyes are worth it. And so are you!


Ask us about how everyone qualifies for a 7% discount!

VSP (Vision Service Plan) members welcome.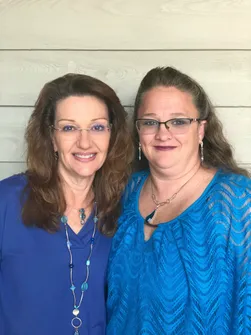 Benefield Eye Care Opticians
Angie McCormick and Amy Collings
Designer Frames & Sunglasses
Modern designs, fresh colors, and innovative technology. We have something for every style and personality. Have you ever thought about using progressive or transition lens?

Not all lenses are created equal. That's why we use the most current lens technology and advancements that will offer you the very best sight possible.


And don't forget the serious importance of protecting your eyes from the sun. After all, we do live on the beach.


Find the right eyewear suited for your lifestyle – professional and recreational. We're here to help.