We're Into Long Term RelationshipsAt Benefield Eye Care & Surgery Center, we think of our patients like family – You are not a one time visitor here, but someone we care about for a lifetime.

We live in a wonderful part of the country for enjoying an active lifestyle, so we want to be a part of keeping your life full and active and engaged in the things you enjoy. Your eyes are a big, big part of that. At Benefield Eye Care a child can get their eye care, glasses, and contacts.
At 21, if they wish, they can have the best in Advanced LASIK right in the comfort of our LASIK Suite. After all, most people want it when they are young (like braces on the teeth), so they can see for the rest of their lives. At 45 or 55, PresbyLasik or RLE with focusing lens implant will restore reading vision. Then finally, unless you've already had RLE, cataracts occur in the mid 60's or 70's. We offer the very best in cataract care with Dr. Benefield's Freedom Cataract Procedure and Focusing IOL's. All of our procedures are performed right here on campus in the comfort of our Coastal Eye Surgery Center. Imagine vision every waking moment.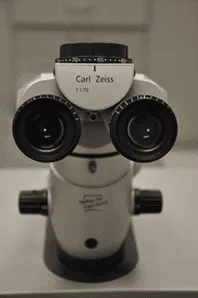 Managing Your Sight With Foresight


Foresight is the action of predicting what will happen or what is needed in the future.

Our doctors and staff not only assess the current vision needs and health of your eyes, they are always anticipating the best vision care for your future as well. With the most advanced technology on the market, our doctors will present you with the latest options for your particular vision needs.

"Hindsight is 20/20" may be acceptable for some, but at Benefield Eye Care our mantra is Foresight is 20/20.




.